---
Challenge
Some issues facing PIM's growth were a need to identify strategic planning priorities, scheduling deadlines and assigning resources to achieve them. To this end, the senior management team committed to create their 2003 – 06 strategic plan together. Management also needed to assess and develop their leadership skills.
Solution
CMTC provided a 2 phase approach to assist PIM with achieving their goals. Phase one, in 2002, was a project to develop an overall sales strategy. Phase two was training for management that included: a leadership workshop and team building. In addition, CMTC facilitated the development of a 3 year strategic plan that included: sales and marketing, operations, staffing, administration and budgets.
Improvement Description
Several improvements were realized. PIM's management invited employee involvement in the planning and review process. As a result, employees felt empowered and morale improved. A detailed two-year implementation schedule for the Strategic Plan was prepared; which included measurable goals, responsibilities, tasks and resources as a management and employee tool. The sales and strategic plans focused PIM on high yield new customers.
Financial and Investment Impact
The project led to PIM developing several new customers which are projected to produce $3.1M in sales and eight new jobs.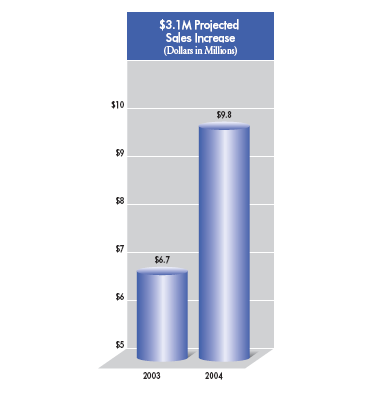 "CMTC made a major contribution to improving our planning process and sales potential."

Scott Taylor
President