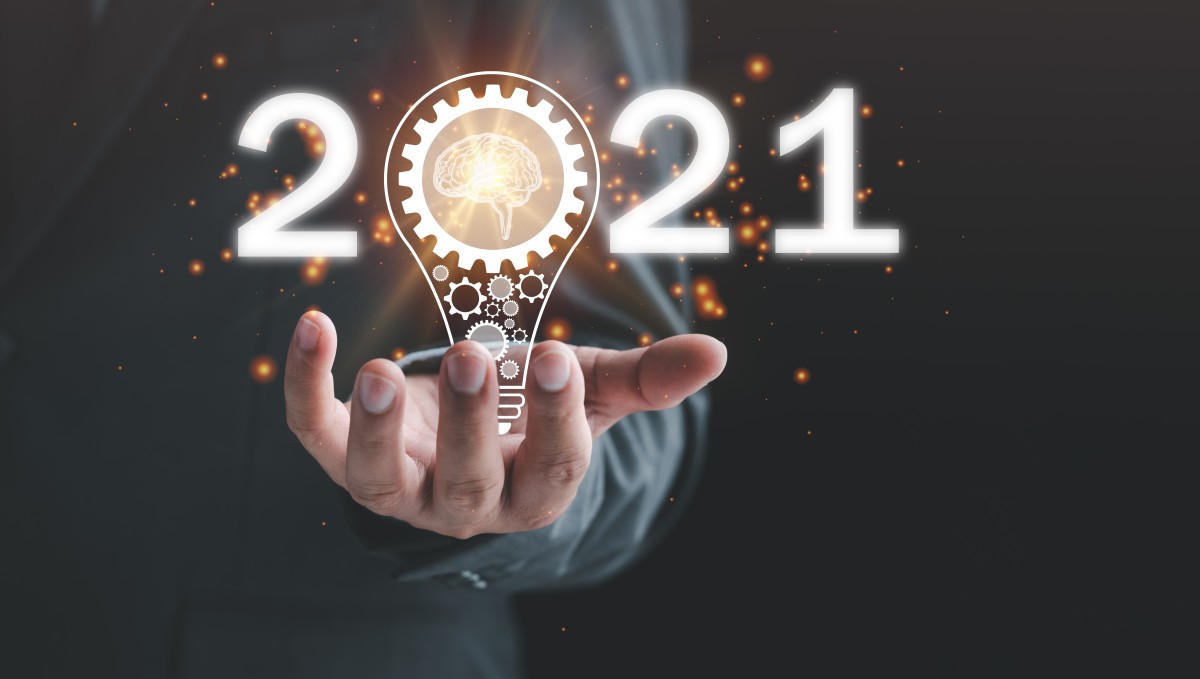 The year 2020 has been an eventful one for every industry, especially the manufacturing sector. Progress with smart technology and other technological advancements have helped to further optimize the means of production. The COVID-19 pandemic has rocked the global economy, causing massive supply chain disruptions and huge operational challenges for the manufacturing industry. But, despite these drawbacks, in October 2020, the U.S. witnessed the strongest manufacturing growth increase in the last two years .
As this turbulent year draws to a close, manufacturers are looking to prepare for manufacturing trends in the new year. While 2021 is predicted to have a heavy focus on technological advancements that emphasize collaboration between man and machine, much of the year will focus on manufacturing recovery and preventative measures in case of future disruptions.
The State of The Manufacturing Industry in 2021
Although October 2020 saw increased growth in the U.S. manufacturing sector, indicating overall expansion in the economy, manufacturing production is still down. There was a 3.9% decrease in U.S. manufacturing production in October 2020 compared to October 2019.
And, California manufacturing is on the road to recovery too. With one of the nation's strongest economies, California is a manufacturing giant, containing 13% of the United States's total manufacturing firms. California businesses, including those in the manufacturing sector, received $68.2 billion in funds to mitigate the economic impact of the crisis. While California manufacturers – and those across the country – are on the road to rebound back to pre-COVID-19 levels of growth and production, some aspects of life will not return to normalcy. The year 2021 will see a manufacturing environment dealing with trends – such as employee safety and remote workforces – that would have been unforeseen even a year ago.
Manufacturing Trends To Watch Out For
Here are some of the predicted future manufacturing trends to be aware of in the coming months of the new year:
Internet of Things Will Continue to Expand
The Internet of Things (IoT) will continue to expand into 2021. The next year will likely see more advancements in IoT technology, making it more available in manufacturing. The interconnection of unique devices within an existing internet infrastructure, IoT technology allows manufacturers to make decisions in real-time. By collecting real-time data, users can achieve increased levels of visibility to help make informed decisions from everything from cost reduction and improved employee safety to identifying inefficiencies.
Currently, the IoT industry is rapidly expanding. Gartner forecasts that there will be 25 billion connected gadgets by 2021. By 2026, Business Insider predicts there will be more than 64 billion IoT devices installed, costing both consumers and companies nearly $15 trillion on devices and supporting systems.
As more manufacturers adopt IoT, the year 2021 will see more digital-firsts and help manufacturers to make strategic decisions using real-time data and achieve a wide variety of goals.
Post-Pandemic Strategies & Virtual Workforces
The COVID-19 pandemic has undoubtedly shaped the manufacturing environment for the foreseeable future. Remote workforces and exit strategies will continue to influence manufacturing plans in 2021.
In addition to the aforementioned benefits, IoT is also being sought after for its remote monitoring capabilities. With its predictive capabilities, IoT devices allow for remote monitoring of equipment performance at a distance, so manufacturers can safely manage operations remotely and identify potential issues before a problem ever occurs.
The COVID-19 pandemic has also placed more emphasis on responsiveness due to potential market shifts and increased customer demands. Additionally, there has been a renewed focus on workplace safety. Besides basic safety concerns, employers now have to enforce social distancing and sanitation measures on the factory floor, as well as monitor interactions and how employees are exiting and entering facilities. This has led to many manufacturers focusing on traceability, which requires the receipt of internal equipment data from the original equipment manufacturer (OEM).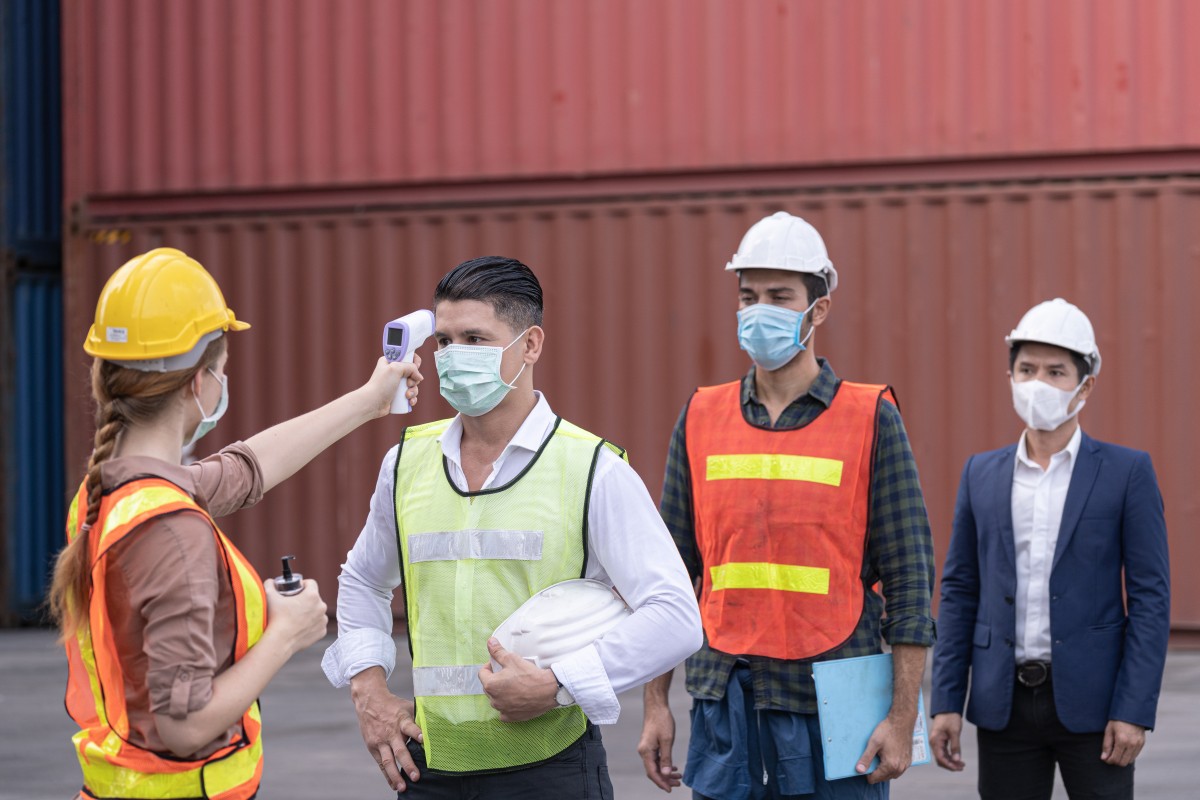 Most of 2021 will include manufacturers planning and executing COVID-19 exit strategies. These strategies will have to forecast around future revenue as the economy goes into recovery and adapts. This is especially true for manufacturers who have shifted their production to Personal Protective Equipment (PPE). When the economy returns to some semblance of normalcy, these businesses will have to begin planning a pandemic exit strategy.
According to Gartner, this post-pandemic planning framework is referred to as "The Reset" and can be broken down into three phases.
Respond: A short period of temporary fixes focused on immediate actions to keep people safe and essential business functions operating.
Recover: This phase will feature a more organized effort to stabilize operations, including creating a plan to restore scalable operations.
Renew: This extended period features strategic execution across the organization of prior lessons and activities to build a new foundation and move forward.
As the new year progresses, exit strategies will require manufacturers to readjust forecasts, assess impacts on business, and develop plans for post-pandemic life when the economy returns to normal.
Emphasis on Supply Chain Management
Supply chain management will be a major trend of 2021, as manufacturers reevaluate shoring and sourcing due to disruptions from the pandemic. Manufacturers will work to reduce, or eliminate entirely, dependencies on foreign materials in order to optimize their supply chains.
For some companies, this will include reshoring initiatives. This is nothing new to 2021; even before 2020, many manufacturers were considering moving back to the United States. Between 2010 and 2018, over 2,900 companies and 749,000 jobs were brought back to the U.S. due to reshoring. However, COVID-19 has reinvigorated reshoring efforts — the last several months have illuminated the consequences of depending on foreign nations for sourcing goods and emphasized the importance of diversification.
Another supply chain management strategy on the rise is increased use of IoT. With integrated devices, businesses can better manage their inventory and stock movement for more optimized supply chains.
Continued Advancements in Additive Manufacturing
Additive manufacturing continues to advance and will remain a staple in the manufacturing industry. Recently, one of the more popular trends has been to use additive for prototyping.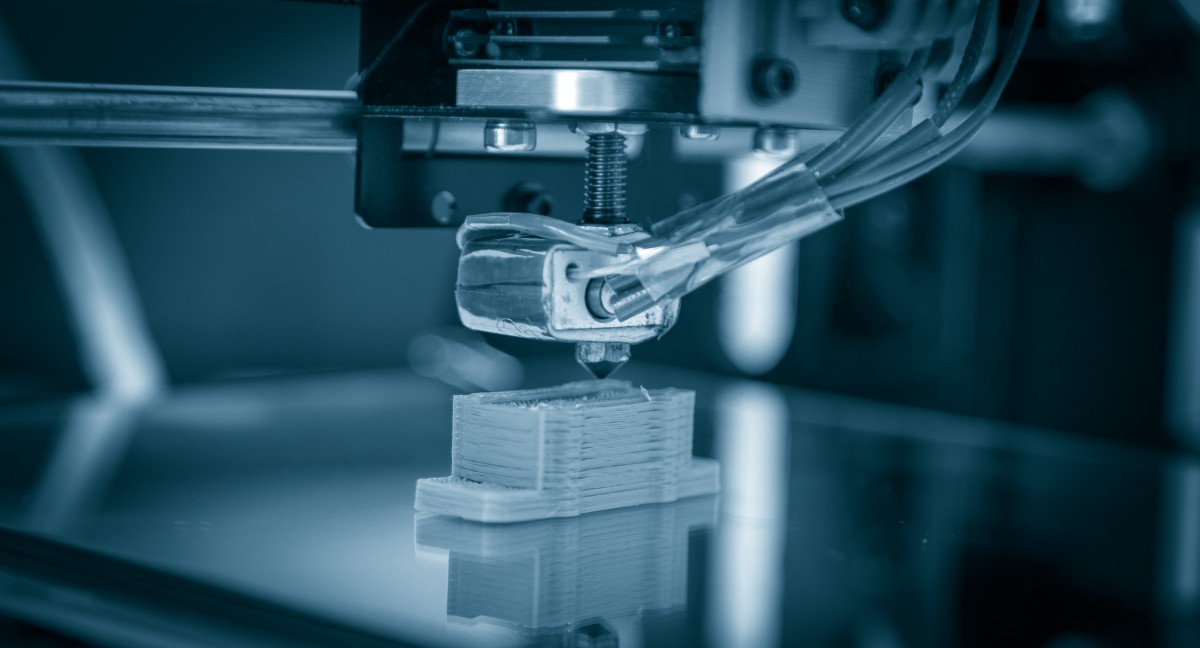 Prototyping with additive manufacturing tooling allows manufacturers to design and print their own tools and molds, which was originally a time-consuming and expensive process. Altogether, it enables a cheaper, more efficient method to test and troubleshoot new products.
AI and Machine Learning
In 2021, advancements in AI and machine learning will continue to improve manufacturing operations in supply chain management, customer relations, and on the factory floor. As AI progresses, it will bring more scale, speed, and convenience to operations, which is attractive to manufacturers looking to achieve that competitive edge in the market.
For instance, factories that use high-resolution cameras equipped with Machine Vision technology can detect errors that the human eye would miss. Errors can be instantly flagged and reported when integrated with cloud-based data processing infrastructure. As it continues to advance, AI and similar machine learning technology can significantly optimize performance in every department, improving the productivity and operational efficiency of businesses.
Smart Manufacturing Technologies
The year 2021 will see more manufacturers adopting smart manufacturing due to the numerous benefits it offers. Through smart manufacturing technologies, predictive maintenance and analytics allow for almost any surface to be transformed into a sensor for data collection. This enables greater visibility into data as well as the ability to collect data from multiple sources, allowing manufacturers to better understand their operations.
This is especially important for manufacturers developing their post-pandemic exit strategy — with the capability of unprecedented data collection, manufacturers can reevaluate their forecasting and develop business models for the most successful exit strategy possible.
Looking ahead into the new year, manufacturers must continue to evaluate their workforces, factory processes, and supply chain management in order to survive in the new decade. The year of 2020 has indefinitely affected the manufacturing industry; and, manufacturers must embrace these future trends in order to prepare and reimagine the future of their businesses.
CMTC has the ability to provide counsel so that you may make informed decisions for your manufacturing business in 2021 and beyond. Contact us today and let us help you prepare your business for the future of manufacturing.
About the Author
Gregg Profozich
Gregg Profozich is a manufacturing, operations and technology executive who believes that manufacturing is the key creator of wealth in the economy and that a strong manufacturing sector is critical to our nation's prosperity and security now, and for future generations. Across his 20-year plus career in manufacturing, operations and technology consulting, Mr. Profozich helped manufacturing companies from the Fortune 500 to the small, independents significantly improve their productivity and competitiveness.