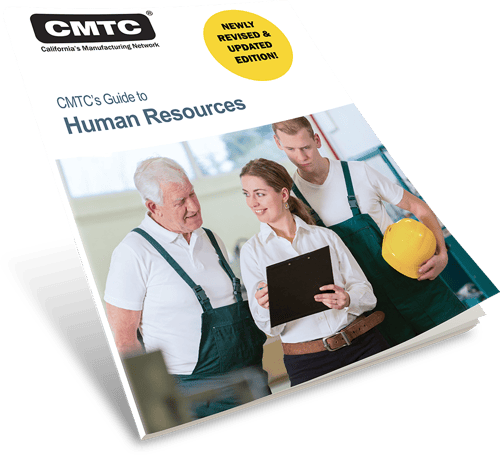 In today's workplace, the importance of human resources cannot be stressed enough. While advancements in manufacturing technology may be stealing headlines, issues involving HR—recruitment, harassment, diversity training, and more—also need to also be top of mind. Consider this:
To help small and medium-sized manufacturers navigate these sometimes muddy waters, and to assist in improving company operations, we've revised and updated our popular HR eBook. This informative guide is designed to help manufacturers create an employee handbook, follow compliance regulations, hire and retain employees, put an end to harassment, eliminate wage theft, and more.
Download the new Guide to Human Resources today to start seeing positive changes within your company.