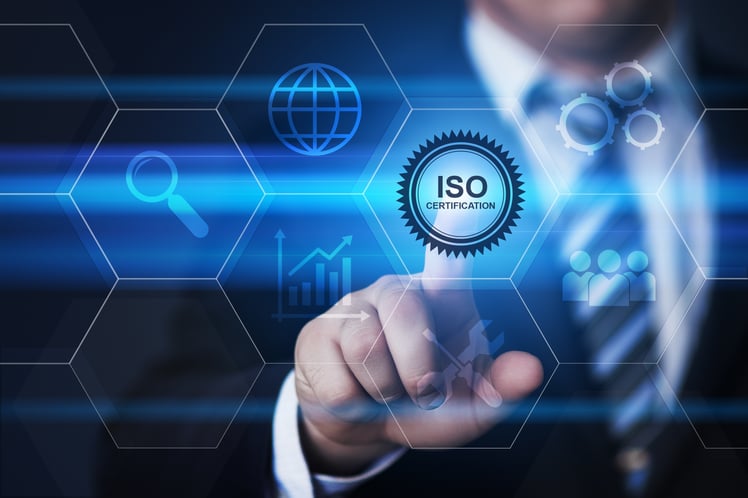 Manufacturing continues to be the dominant driver of the California economy. It's no surprise that many manufacturers are scrambling to achieve quality management system (QMS) certifications at both the national and international levels. ISO certification is a coveted accomplishment, but the certification process can be a daunting journey without the guidance of an experienced ISO consultant.
No matter how big or small your company is, being ISO-certified is a competitive edge that sets you apart. Take the case of Luminit, a global provider of advanced light management solutions based in Torrance, California. After experiencing significant growth, Luminit wanted to update its ISO 9001 certification in 2011 to boost its QMS for improved customer satisfaction, increased cost savings, and stronger compliance.
After completing the training in three weeks, the company successfully renewed its ISO 9001 certification and, thereafter, reported better financial and productivity results.
Important considerations when hiring an ISO consultant
As important as it is daunting, hiring the right ISO consultant comes with big challenges. Due diligence cannot be ignored; otherwise, you run the risk of ending up with costly mismatches.
Here are key considerations in your search for the right ISO consultant:
Relevant skills
Achieving acceptable standards for management systems involves a range of disciplines and stages at which consultants can provide support. They can perform various roles such as advisory, implementation, management, or internal auditing.
You will need to determine which of these skills are relevant as they relate to your organization. For example, when you're just starting your ISO initiative, you will need specific skillsets that differ from those you will need when updating and maintaining your ISO status.
Different organizations have different management systems. Some have a mix of informal and formal management system elements, in which case the consultant may perform a gap analysis and internal audit to create a unified system that meets the requirements for management systems standards.
Others have a formal management system already in place that may be ready for internal audit and certification. Determining the relevant skills is crucial in order to save time and costs.
Experience and track record
An experienced ISO consultant adds value to the training process. It is ideal to consider educational and training background, but you need to dig deeper into the track record of the consultant and the success rate in past jobs. Don't just look at the number of years of work or jobs done, but the quality of work and the types of clients, as well as the satisfaction levels of those clients.
Consultants who have worked for different types of organizations are more experienced than those who just revolve around one sector. They have seen mistakes and know how to avoid them. These skilled consultants can also provide customized services as a result of the lessons they have learned from past experience. You can verify their expertise by checking their references and case studies.
Pricing and timeline
The cost of ISO consultancy services varies depending on the size of your organization, the implementation requirements, the level of employee cooperation, and the timeline. Relatively smaller companies may take a few months to reach certification and, thus, incur a lesser cost. Bigger companies and companies that choose to implement ISO training from scratch may take longer and be more expensive to complete the process.
It is important that you sit down with your chosen ISO consultant to determine how much it will cost your company to get certified. It is equally important to cover all items that have anything to do with cost, from training to documentation to audit to consultancy fees.
Finding the Right ISO Consultant
Going through the ISO certification process has considerable benefits, and working with a consultant even more so. With their expertise, you can gain a competitive manufacturing edge and make a difference in your business. Just be sure your ISO consultant's plan matches with your company objectives and overall vision, and you'll be well on your way to being ISO certified, and basking in the savings and efficiency.