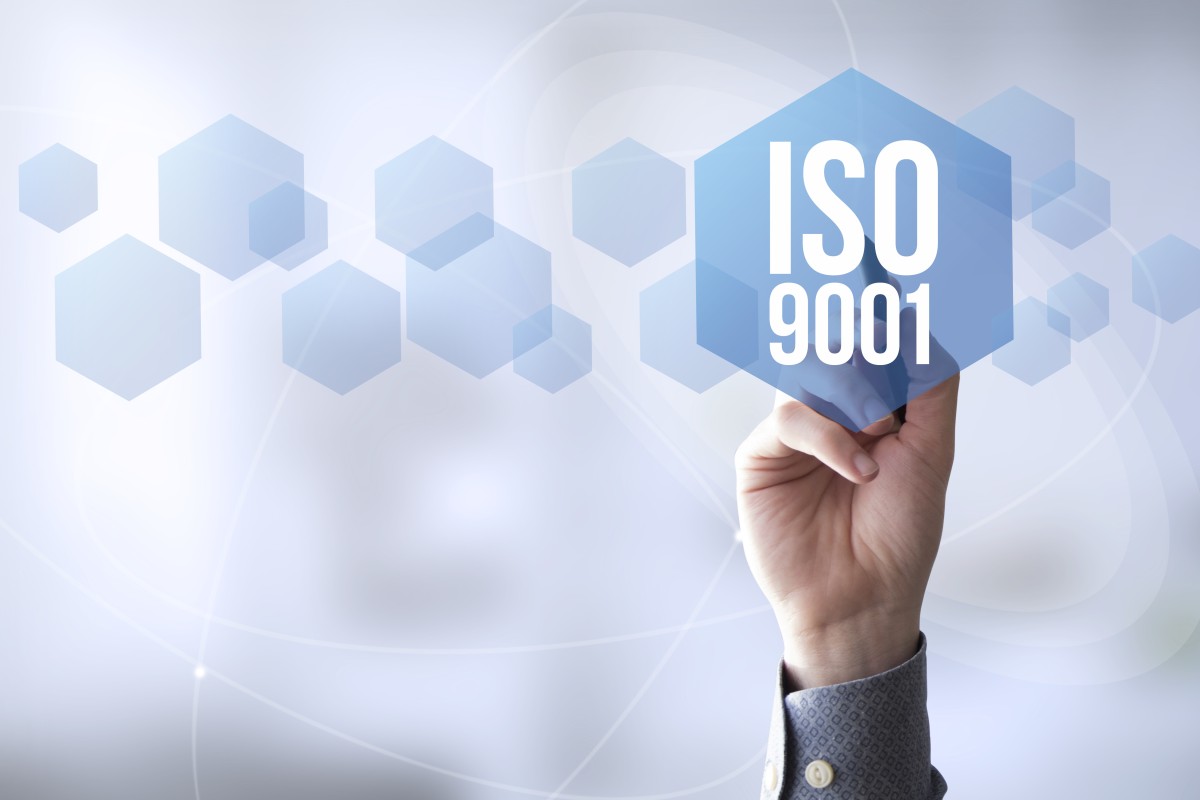 The ISO (International Organization for Standardization) is an independent, non-governmental, international organization that develops standards to ensure the quality, safety, and efficiency of products, services, and systems. As technology continues to rapidly develop, new standards are drafted and implemented by people at all levels within the global industry going through standardization.
ISO 9000:2015, the latest version of a family of standards, describes the fundamental concepts and principles of quality management which are universally applicable to organizations seeking success through their management system, supply chain logistics, internal communications, and more. ISO 9001 is one particular element of this ISO 9000 grouping, and certifications can provide numerous benefits to manufacturers.
Quick Links:
What Is An ISO 9001 Certification?
ISO 9001 is a singular measure within the body of the ISO 9000 standards. It specifies requirements for a quality management system (QMS) when an organization needs to demonstrate its ability to consistently provide products and services that meet customer expectations in addition to applicable statutory or regulatory requirements.
This individual standard outlines a specific set of regulations that are laid out within a series of clauses. ISO 9001 improves manufacturing quality management systems by requiring detailed processes and implementing gap analysis and internal audits. All of the requirements of ISO 9001:2015 are generic and applicable to any organization, regardless of its type or size or the products and services it provides—all can benefit from following these standards and principles. An ISO 9001 certification means your manufacturing business has complied with these requirements, which can lead to significant advantages for your organization over non-certified competitors.
What Are the Benefits of Being ISO 9001 Certified?
While there are numerous advantages to being ISO 9001 certified, here are the five main advantages that an ISO certification can bring to manufacturers:
#1: Boost Employee Performance and Productivity
Engaged employees are motivated to implement processes that are put in place to ensure that problems are quickly identified and resolved in a timely manner. Additionally, the consistent process audits through ISO 9001 can keep your employees focused while providing critical feedback when your processes deviate from consistency.
#2: Define Your Company's Quality Control Processes
A cornerstone component of ISO 9001 certification is establishing thorough business processes and defining responsibilities for quality control—and equally as important, relaying those specifications to employees. After all, 85% of employees are most motivated when internal communications are effective! Implementing ISO certification requirements provides valuable key performance metrics, such as on-time delivery, throughput, and overall equipment effectiveness, to accurately reflect your system's performance. These metrics will help you make more educated decisions to improve growth and profitability throughout your company.
#3: Reduce Waste and Improve Efficiency
Earning the ISO 9001 certification enforces a continuous improvement strategy, so that you're always, by design, seeking ways to reduce waste and improve efficiency. Utilizing the requirements set forth in ISO 9001 will help to first identify areas of waste and then implement preventative measures to avoid wasteful situations. Streamlining your manufacturing operations from the ground up through ISO 9001 means every moving part is as effective as possible rather than discarded or unused.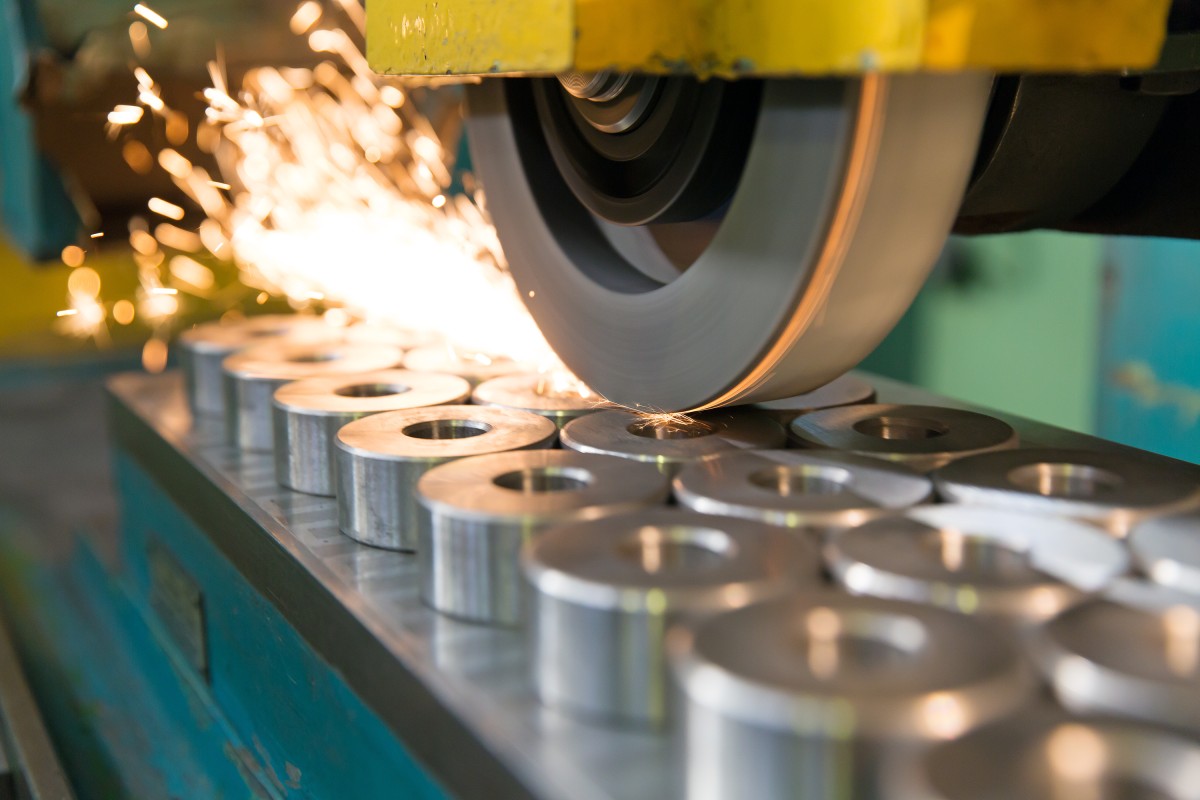 #4: Provide an Improved Customer Experience
The ISO 9001 certification process provides an enhanced customer service experience by not only identifying key priorities for customers, but also outlining processes to further optimize these priorities based on customer expectations and needs. Products with enhanced quality translate into reduced customer complaints and more satisfied consumers. The most successful manufacturers of today know that delivering a better product experience is what will keep customers coming back. Producing a product in a way that reduces waste and cuts costs means that you can bring more value to your customer, which further reinforces their loyalty to your business.
#5: Increase Confidence in your Manufacturing Business
An ISO 9001 certification demonstrates to both customers and stakeholders that your manufacturing business has the capabilities of delivering high-quality products that meet all industry regulations and are delivered on time. This is crucial for your business, as your products should reflect the measures taken to create consistency and confidence in a global manufacturing market. An ISO 9001 certification also ensures that your business has all of the necessary tools, resources, and equipment for effectively producing your product or service.
How Does Being ISO Certified Help SMMs With Quality Control?
As a California SMM, having the ISO 9001 certification means that you have an efficient management process in place to monitor the production process. It opens the door for continuous improvement and may highlight shortcomings in your production, allowing any issues to be addressed immediately rather than further down the line when it could affect your budget and bottom line.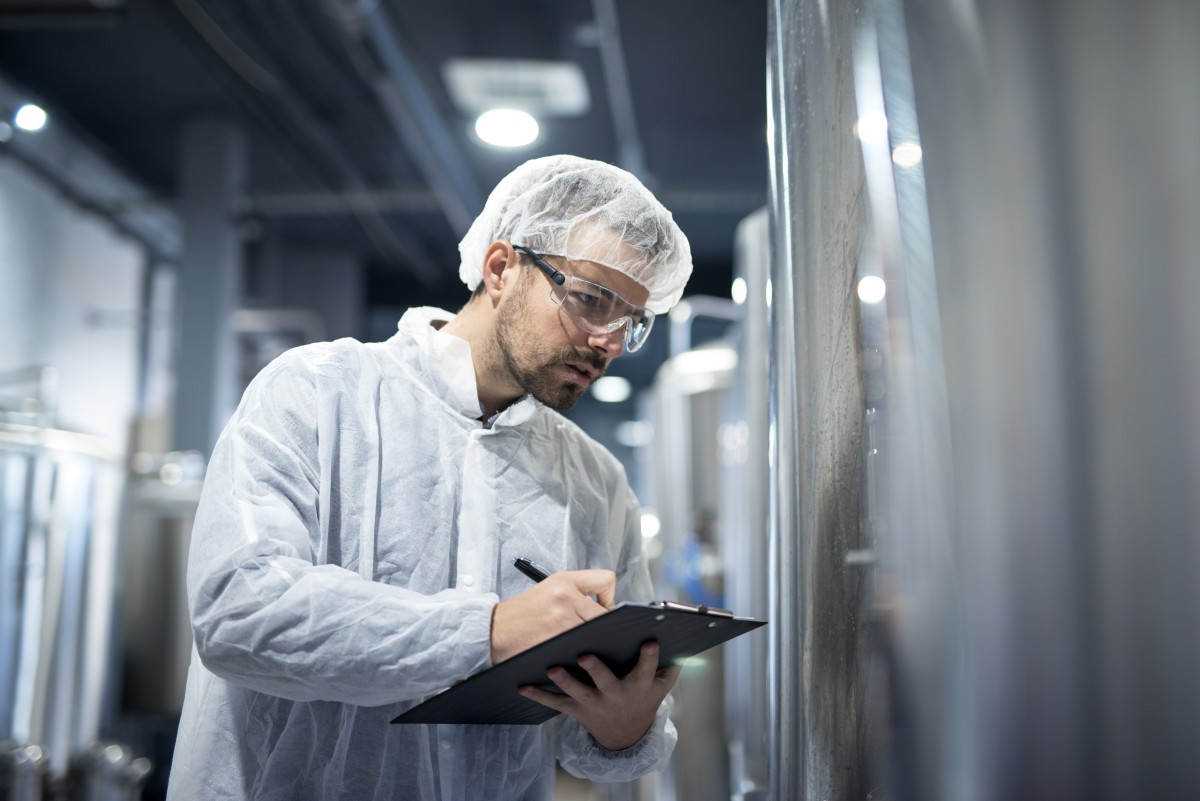 Having an ISO certification is important for SMMs because of its ability to enact growth, profitability, and cost savings. The benefit of reducing waste also allows your workforce to be more efficient and establish ongoing QMS standards for improvement and sustainable customer success.
How to Become ISO 9001 Certified
Individuals cannot become ISO certified — only businesses and organizations can. Additionally, ISO doesn't provide the certification; certifications are only made possible through third-party organizations. However, the ISO does have a Committee on Conformity Assessment (CASCO) which manages the qualifications of the certification process.
When choosing a certification body, it's important to evaluate a few agencies to select the best fit for your organization. Two points to consider are if that agency utilizes the latest, most relevant standards and if they are accredited. The timeline of certification training depends on numerous factors, including studying the requirements, the level of preparation of an organization, and the size and complexity of the organization. Most can expect to receive their certification within three to six months.
Gain Insights & Support from CMTC as Your Manufacturing Business Becomes ISO Certified
In late 2015, the International Organization for Standardization (ISO) published their latest edition of ISO 9001 — ISO 9001:2015. This latest edition will give your company the standards needed to thrive in the face of advancing technologies and increasingly complex supply chains.
CMTC created this complimentary ISO Tip Sheet to break down the details of the latest edition of ISO standards. Have more questions about how to become ISO certified? Reach out to our manufacturing experts for guidance today!
About the Author
Gregg Profozich
Gregg Profozich is a manufacturing, operations and technology executive who believes that manufacturing is the key creator of wealth in the economy and that a strong manufacturing sector is critical to our nation's prosperity and security now, and for future generations. Across his 20-year plus career in manufacturing, operations and technology consulting, Mr. Profozich helped manufacturing companies from the Fortune 500 to the small, independents significantly improve their productivity and competitiveness.