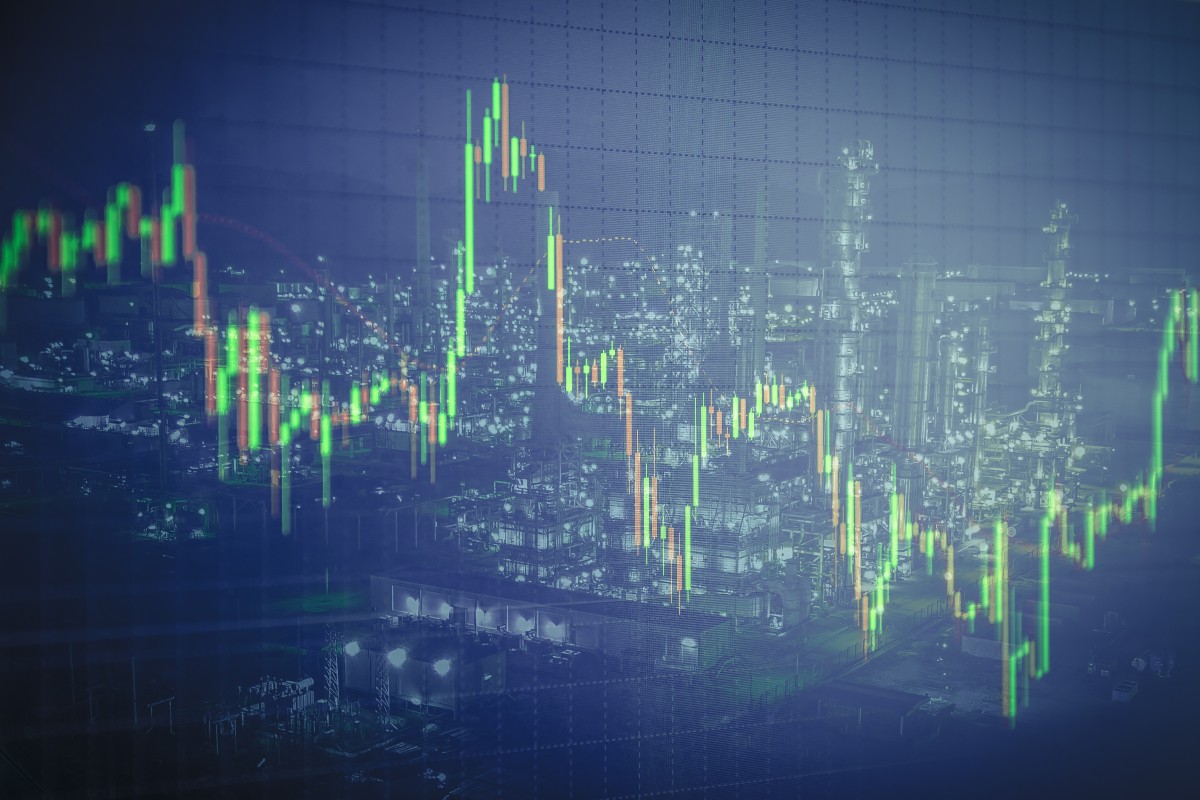 It seems like no part of the economy has been left untouched by COVID-19. Both essential and non-essential industries have felt the impact of the novel coronavirus and its devastating effects on the economy, especially manufacturing.
As a result of lockdowns and the strain on the economy, the Institute of Supply Management reported that American manufacturing fell to an index of 41.5% in April - the lowest since April 2009. The contraction rate is not unique to specific manufacturing sectors; the low level demonstrates the impact COVID-19 has had on the industry as a whole.
With the steepest contraction rate since the recession, how can manufacturers bounce back in the wake of COVID-19?
How Manufacturers Can Stimulate Growth
Despite the effects of COVID-19, there are ways manufacturers can encourage stability and further development especially as counties in California begin reopening and loosening restrictions. With the tools and strategies listed below, manufacturing growth can be fostered and supply chains reinforced in the wake of the downturn.
Adapt Your Business
While COVID-19 has hit some manufacturers hard, others quickly adapted and pivoted to produce new products that are currently in demand: PPE, toiletry products, hand sanitizer, and more. Much of this is still needed, so if you have the ability but haven't yet adapted what you're producing, you can stimulate immediate growth by pivoting to create more in-demand products.
Work with CMTC or Centers Like It
CMTC has launched a new initiative to help California manufacturers navigate the challenges brought on by the pandemic. Expert Business Stabilization Consultants (as part of Regional Manufacturing Assistance Teams) can work with manufacturers throughout California to identify and understand their specific needs, challenges, and opportunities. This service, provided at no cost, includes guidance and a plan of action for recovery and growth. While this program is only for California manufacturers with 500 or fewer employees, organizations throughout the nation are creating similar programs.
Employ Technology as a Tool
Technological advancements are not always the answer, but they can be a valuable tool to bring about stability and increase manufacturing growth.
Technology can bridge the gap between buyers and suppliers by accelerating orders timely and accurately to increasing updates so your supply chain has better communication. Adopting automation will be a crucial component for manufacturing growth in the post-COVID era. Advancements in automation, especially robotics, can accelerate productivity and create new job opportunities domestically.
This may be a drastic change for some businesses, but this "new normal" of heavy technology and automation will allow manufacturers to increase efficiency, fulfill customers and suppliers, and provide a continuity they were unable to deliver before.
Invest in Marketing
Marketing isn't a new concept for businesses, but some companies have been slow to embrace it in the era of social media and digital marketing. Having a strategic marketing plan for short-term and long-term goals is essential for overall growth. If you haven't invested in marketing before, now is the time.
Embrace the Benefits
Although COVID-19 has caused disruptions and harm to numerous businesses and people, the pandemic has also provided the opportunity for small manufacturers to adapt to technology that will allow them to evolve. Digital tools and processes can better manage the supply chain and any risks involved, as well as keep up with the competition.
Business operations are also embracing the benefits created by the CARES act. The short-term emergency spending package provides support for manufacturers by offering almost $350 billion in loans to small businesses. It also provides help for businesses to keep their employees on payroll and contain certain overhead costs.
Rebuild and Strengthen Supplier Relationships
During this trying time, keeping and strengthening relationships between buyers and suppliers is more important than ever. Keeping lines of communication open with suppliers and customers will provide transparency and show you care about their welfare and growth.
Strengthening these relationships shows other manufacturers and your customers that your investment is in people. Although there are other factors related to manufacturing growth, COVID-19 has at least shown that the links between suppliers and customers must remain strong for all to be successful and satisfied.
For more resources and help on COVID-19, you can find them on COVID-19 Help from CMTC.
About the Author
Gregg Profozich
Gregg Profozich is a manufacturing, operations and technology executive who believes that manufacturing is the key creator of wealth in the economy and that a strong manufacturing sector is critical to our nation's prosperity and security now, and for future generations. Across his 20-year plus career in manufacturing, operations and technology consulting, Mr. Profozich helped manufacturing companies from the Fortune 500 to the small, independents significantly improve their productivity and competitiveness.