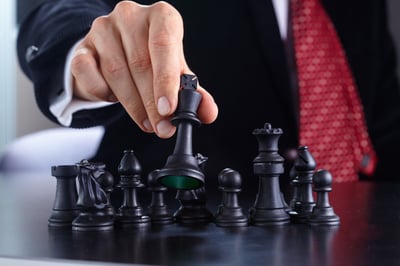 It is conventional wisdom that ERP is among the most high-risk projects for businesses with respect to broken budgets and schedules. It has been said that ERP implementations are the second hardest thing a company ever does, right after the pain and risk of starting up. Many executives these days have personally experienced or have in-depth knowledge of the damage an ERP implementation project, which has gone wrong can cause a company. As a result, many of those executives have become reluctant to take on the risk to the business and maybe jeopardize their own careers with an incorrect decision.
Read More
Topics: ERP, Change Management
Written By: Bob Gilson, Director Operations Excellence
In a perfect world, system selections should have in place a Business Strategy that informs an IT Strategy that in turn can be used to identify key requirements for the ERP or CRM system. If for example your manufacturing company wants to sell to big box stores, you may find your ERP and other systems such as warehouse management, forecasting and transportation planning system needs increase dramatically. This is true in many other scenarios including providing products to highly regulated industries such as bio-med, nuclear, and aerospace and defense.
Read More