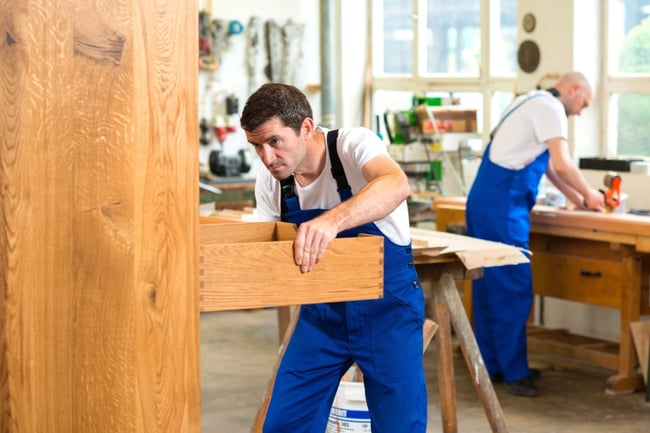 Furniture manufacturers in California and abroad need to be aware of emerging trends that are shaping a new furniture industry landscape in order to take advantage of these changes. Fundamental shifts in U.S. consumers' buying preferences due to changing lifestyles can pose new challenges for furniture manufacturers, but can also open doors to new opportunities for those willing to adapt. By understanding these changing industry trends, furniture manufacturers can capitalize on behavioral changes to pose their business for success.
Quick Links:
Current Furniture Manufacturing Industry Analysis
The global furniture manufacturing industry has revenue of nearly $400 billion annually as per the World Furniture Confederation. In particular, US furniture manufacturing involves over 20,000 firms, with annual profits reaching around $60 billion. Top furniture manufacturing companies in America include La-Z-Boy, Sealy and Herman Miller, Heritage Home, Steelcase, and HNI.
The furniture manufacturing industry involves a wide array of furniture for personal, household, and public use in hospitals, theaters, cafeterias, schools, and other facilities. Furniture is typically made on a stock or custom basis and may be sold assembled or unassembled.
Latest Furniture Manufacturing Challenges
Due to the COVID-19 pandemic and changing consumer behaviors, the furniture manufacturing industry is witnessing a variety of challenging trends.
Increasing Amount of Renters
Currently, over 44 million people, or 35.9% of U.S. households, rent their homes. Rising home prices, apprehension in the wake of the housing bubble bursting, rising student debts, and the delay of millennials in getting married and starting their own families, are some of the reasons owning a home is not a priority for some Americans. Additionally, the US rent-to-own industry - worth about $8.5 billion annually - is increasingly growing among consumers.
Different Lifestyles Among Generations
The bulk of the furniture market is composed of millennials, generation X, baby boomers, and seniors. With lower disposable income and higher levels of debt, millennials tend to delay the decision to start a household — which poses a potential problem for targeting that demographic because furniture and bedding account for just 4.5% of millennials' total spending, compared to 7.3% for Gen X and 10% for baby boomers.
The Gen X group, which tends to be more affluent and represents 30% of the market, has different tastes or needs when it comes to furniture and buying preferences. The baby boomers and seniors are the settled consumers who represented 29% and 4% of the market, respectively.
Economic Downtown From COVID-19
Heightened unemployment and decreasing consumer spending as a result of the COVID-19 pandemic have curbed discretionary purchases, such as new furniture, and have negatively affected demand. In addition, income constraints are expected to amplify price-based competition between domestic operators and foreign import substitutes, contributing to industry consolidation. The revenue decline in 2020 resulting from the coronavirus pandemic and its ensuing economic fallout certainly contributed to heightened revenue volatility.
The good news is that the expected revenue is on the rebound in 2021 due to increased consumer spending with returned employment and boosted demand for industry operators. Furniture and home furnishings consumption growth through the first five months of 2021 increased 31% from the same period the previous year and was well above pre-pandemic growth rates of 5%.
E-commerce Adoption
Online retailing will continue to be a preferred buying channel for millennials - nearly half (47%) buy furniture online compared to 40% of Gen X and 37% of baby boomers. By utilizing the internet and social media, millennials tend to be skilled comparison shoppers and will spend a couple of weeks researching products before making a purchase. This means furniture manufacturers will need to tailor their products to these online platforms and include details - and options - for their younger prospective customers. Regardless, incorporating more specifics and choices online benefits all demographics.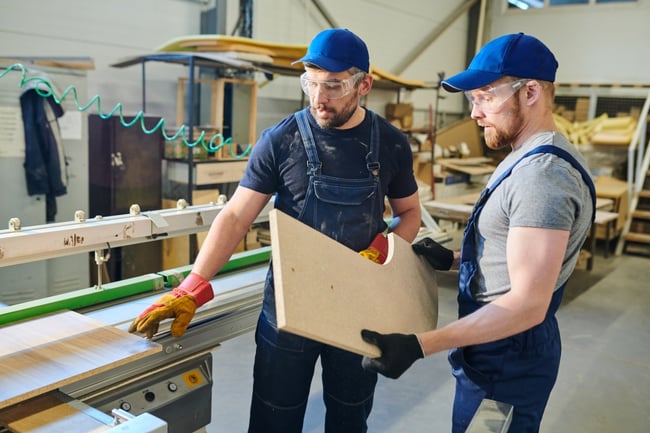 Solutions for Furniture Manufacturers
By taking advantage of these solutions, furniture manufacturers can position themselves for continued success and growth in an evolving market.
Consider the Rental Market
Renters are likely to look for more affordable furniture options in the same manner as landlords will opt for more cost-effective furnishings for their home rentals, with a growing number renting their furnishings rather than outright buying them. A growing trend also is leading toward consumers shopping for smaller furniture to fit their rental homes or apartments where space may be at a premium. To turn this challenge into an opportunity, furniture manufacturers may want to add more items to their inventory of inexpensive, streamlined, or multipurpose furniture to suit these smaller living spaces, as multifunctional furniture is rapidly gaining popularity.
Find Your Demographic
The generational demographics of consumers call for furniture manufacturers to diversify their products to cater to the specific needs of each group. While this may mean additional investment in new design and innovation, it also creates new possibilities for additional revenue sources and a motivation to embrace more sustainable processes and resources. Huddle up with your sales and marketing teams to investigate how to appeal more specifically to different demographics, and adjust your furniture manufacturing process as such.
Utilize Virtual Selling Methods
Online retailers have taken away a good portion of the market share of brick-and-mortar retailers - especially since pandemic restrictions kept everyone home. This move from physical to virtual platforms was already gaining momentum before 2020, but now virtual selling is more important than ever for manufacturers to start embracing online and mobile technology. For manufacturers, the increase in online shopping means an opportunity to sell to online retailers that are not limited to a physical geographic area.
While these are a few of the recent challenges and trends affecting the furniture manufacturing industry, the market will continue to change as new technologies are introduced throughout the future. By adopting these solutions - and an adaptive mindset - furniture manufacturers can position themselves for success through change.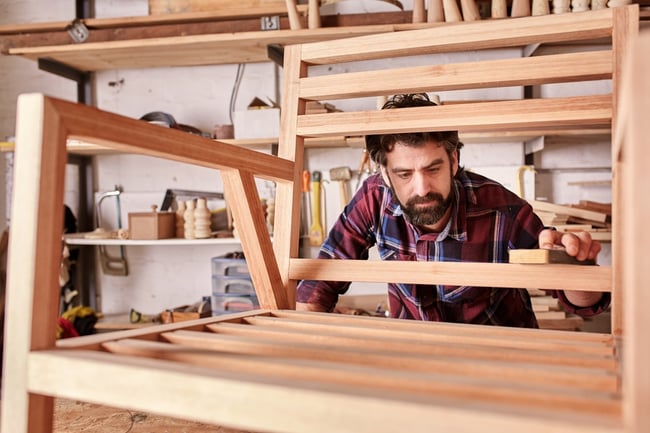 Support for California Furniture Manufacturers from CMTC
CMTC's Made in CA program offers support to small to medium-sized California manufacturers, including those in the furniture industry. The following are a few California manufacturers offering custom and/or high-end furniture that are a part of the Made in CA program
If you're interested in learning more about how your manufacturing company can be a part of the Made in CA program or can help stay up-to-date with the trends and opportunities while overcoming challenges, contact a consultant at CMTC today.
About the Author
Gregg Profozich
Gregg Profozich is a manufacturing, operations and technology executive who believes that manufacturing is the key creator of wealth in the economy and that a strong manufacturing sector is critical to our nation's prosperity and security now, and for future generations. Across his 20-year plus career in manufacturing, operations and technology consulting, Mr. Profozich helped manufacturing companies from the Fortune 500 to the small, independents significantly improve their productivity and competitiveness.