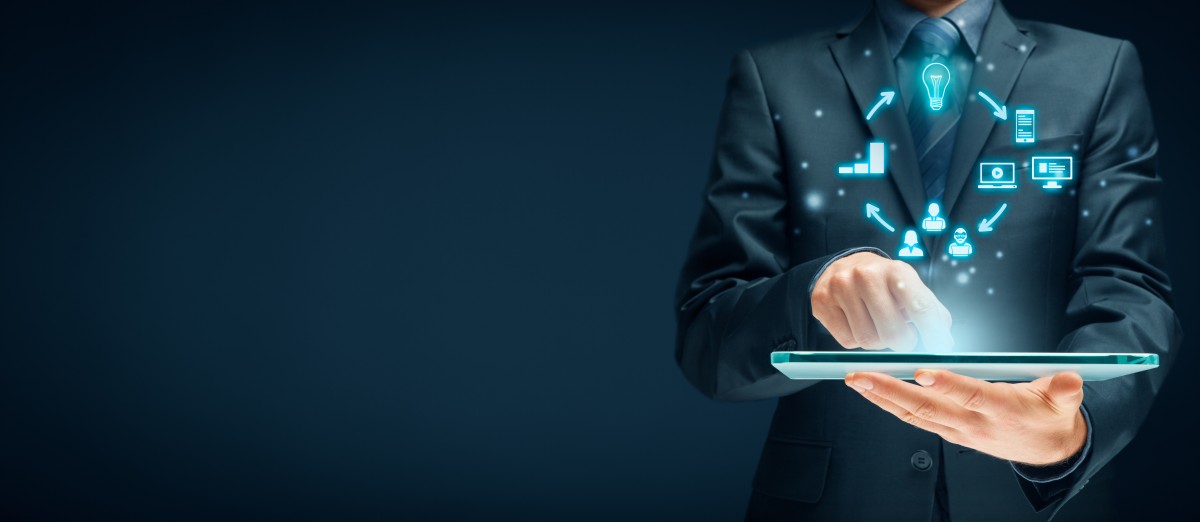 Although getting started on a methodical approach to content marketing is a process, the results when done well can lead to a new high-quality lead pipeline that fills itself. By generating a base understanding of the inbound methodology described in this blog, you'll be setting your manufacturing business up for content marketing success.
Quick Links:
How Revamping Your Marketing Approach Can Help Your Manufacturing Business Develop a Competitive Advantage
It's an understatement to say that the pandemic has altered the way we all live and work—and marketing is no exception. New practices like social distancing have greatly changed consumer behavior, driving a shift from in-person to digital interactions. Ultimately, the goal remains the same — grow your business through a larger pipeline of qualified leads — new strategies simply need to be adopted to do so.
Traditionally, salespeople received repeat orders that required less time and effort from established customers. With a significant disruption like the pandemic, these repeat orders have likely decreased significantly, putting strain on salespeople to generate a larger portion of their sales from new opportunities. Marketers and salespeople can't rest on their previous successes. They need to find new ways to generate business, and they need it now.
This is where content marketing can help. If you haven't created content before, now is the perfect time to start. Targeted content marketing will help reestablish relationships with existing customers and bring new ones through the door.
If you're still treating your customers the same way as you were pre-pandemic, your message may not be connecting. To make an impact, California manufacturers need to rethink how they market to, sell, and service their customers. Remember that your content exists to establish your credibility and authority with your target audience. If it no longer connects properly, it can't do its job. Bringing your content back into alignment is a necessary process that will pay dividends as your customers get back on their feet.
What is Content Marketing?
Content marketing is defined by HubSpot as "the process of planning, creating, distributing, sharing, and publishing content to reach your target audience. It can boost factors like brand awareness, sales, reach, interactions, and loyalty." It's part of an inbound marketing strategy in which you consistently put your business out into the world in order to attract customers.
The beauty of content marketing lies in its simplicity and scalability. Content marketing doesn't advise throwing thousands of dollars at digital ads or billboards on the side of the road. Content marketing dictates that by being helpful online, addressing target customer pain points through content like blogs or videos, you can develop trust with readers that will eventually allow you to nurture them into leads and customers.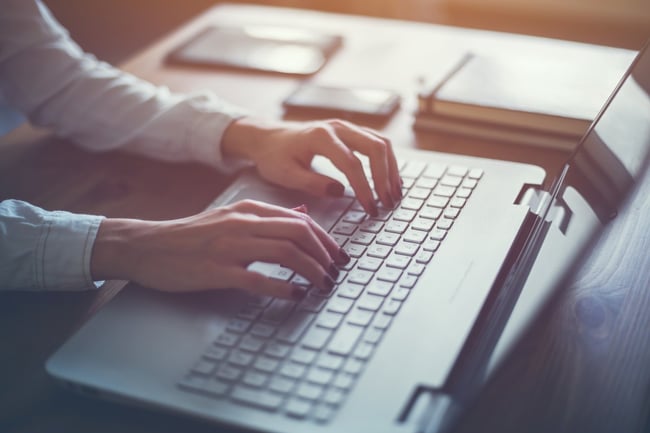 How Content Marketing Can Nurture Contacts & Drive New Business
Targeted content marketing, driven by insightful buyer personas research, helps align your sales efforts with your customers' evolving needs and habits. Buyer personas are fictional representations of your ideal customers and enable you to speak more directly to them. Your clients are still out there, and new ones are waiting to be discovered — they're simply facing the same new realities that you are. By learning more about their goals, challenges, habits, and more, you'll find the tools you need to reinvigorate your marketing and lead pipeline.
You'll use your updated personas to create new content that speaks directly to their needs. Additionally, you'll want to audit all of your existing content, including your website pages and items like blogs, videos, or whitepapers, and edit pieces that are no longer relevant. Content that's no longer useful can be repurposed into new forms that better align with what your prospects need.
Tips for Developing a Content Marketing Strategy in Your Manufacturing Business
Revamping your manufacturing business's marketing strategy might sound overwhelming. Here are some foundational tips to begin this rewarding process:
Build Buyer Personas That Connect with Your Audience
As previously mentioned, effective personas will reflect your target audience's characteristics so closely that when prospects read your content, it will feel like you're speaking directly to them.
The first step to building this type of persona is to align marketing and sales efforts. Sales should refer to existing accounts and target industries to identify an ideal customer profile. Marketing then builds on this profile, using their own research to refine the ideal customer profile (ICP) into buyer personas. This process helps guarantee that marketing and sales are speaking to the same prospects.
One of the best methods to get information about your ideal customer is to interview existing customers—after all, they already buy from you! When talking with them, consider questions like:
What challenges do you face?
What makes you trust a company or brand?
What's your process for finding solutions?
What's the structure of your team?
What are your business goals?
What are your plans for achieving them?
Recognize the Buyer's Journey
By understanding how to engage your prospects with relevant content as they explore a potential relationship with you, a critical step to your success is completed. The buyer's journey tracks your prospects as they move through several stages. Knowing where they are in their journey allows you to supply the right content at the right time.
The journey has three stages:
Stage One: Awareness
Your prospect is aware they have a problem, but they're not confident about what it is or how to resolve it. Trying to sell them in the "awareness stage" is a mistake. They're not ready to evaluate whether your solution is right for them because they aren't sure what the pain point is that they're trying to solve or how. Content that helps them explore their issues is most helpful here. There are various types of content to consider producing including educational blogs, eBooks, infographics, videos, presentations/webinars, and social media posts/paid ads. These help your prospects grasp the situation they're facing while introducing you to them gently.
Stage Two: Consideration
Your prospect has defined the problem they need to solve. Now they're considering possible solutions. They're still not ready to buy because they aren't yet sure which is the best option to resolve their issues. Your content at this stage should help them eliminate solutions that aren't precisely what they need. Content like product sheets, interactive checklists, calculators, webinars, or demos will help your prospects narrow down their choices.
Stage Three: Decision
It's the moment of truth. Your prospect understands their situation and has focused on a specific solution. Now they have to decide which firm is best suited to the task at hand. Because your content helped them get this far, you've already established trust. Now you can supply promotional materials that clinch the sale. Case studies, competitive analyses, demos, and pricing calculators will demonstrate why your solution is the best. You want this content to be smart and memorable and be solution-focused vs. service-focused.
Employ Marketing Automation: Content Marketing's Secret Weapon
One crucial key to content marketing lies in systematic follow-up through marketing automation. Email automation takes a lead who converts on your awareness-level infographic and automatically enrolls them in a workflow to then receive emails promoting a consideration-stage offer such as a competitor comparison webinar or chart.
Once the lead interacts with an email containing your consideration-level offer, they then are marked to receive your decision-stage level offer. It's a simple "if-then" formula that allows you to nurture leads at their own speed without expending your team's manual energy, making it incredibly scalable. The power of marketing automation lies in the fact that you can deliver engaged and educated leads to your sales team all through automation technology and content.
Utilize a Topic-Centric Strategy
Our discussion of the buyer's journey is a jumping-off point for creating a targeted content strategy. Following this journey, you'll know the sorts of content that work best depending on where your prospects are in their decision-making process.
But, knowing the types of content that work well is only half of the equation. Here is a high-level look at how you can get started building your own content strategy:
Identify topics relevant to your business that will provide helpful information to your prospects
Create topic clusters to organize those sub-topics around a central theme or core topic
Create a pillar page on your website that serves as a single overview of one core topic
Build supporting blog pages to go more in-depth on your subtopic
Use internal links to connect all of your supporting pages and pillar page together
Need help with your content marketing strategy? Looking for new ways to reinvigorate your sales pipeline? Let our team of expert consultants at CMTC help you get on the right track! Contact us today to transform your marketing initiatives for success. Additionally, check out our complimentary content marketing ebook for everything manufacturers need to know to create a tailored and effective content marketing strategy. Download it today!
About the Author
Gregg Profozich
Gregg Profozich is a manufacturing, operations and technology executive who believes that manufacturing is the key creator of wealth in the economy and that a strong manufacturing sector is critical to our nation's prosperity and security now, and for future generations. Across his 20-year plus career in manufacturing, operations and technology consulting, Mr. Profozich helped manufacturing companies from the Fortune 500 to the small, independents significantly improve their productivity and competitiveness.