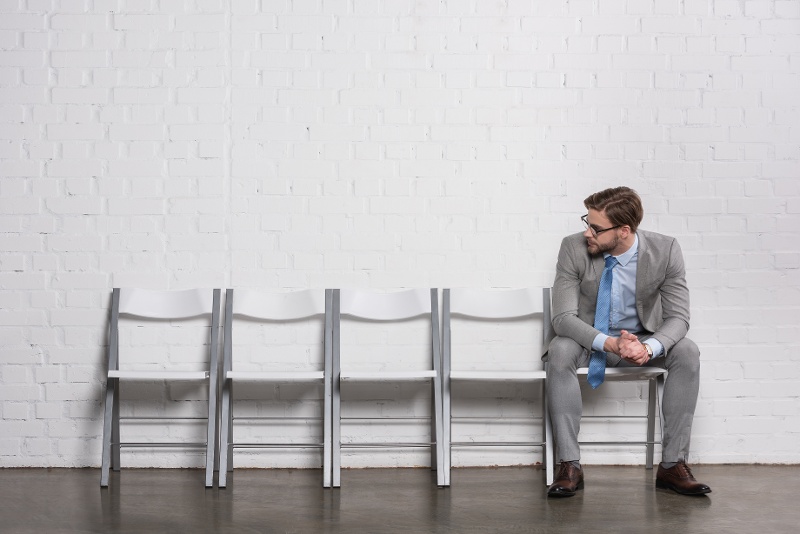 Manufacturing Day®, an initiative designed to inspire the next generation of manufacturers, arrives October 4, 2019. The annual MFG Day (which can be held anytime during the month) involves thousands of manufacturers across the country holding events, tours, activities, and more. Last year, in California alone, more than 250 sites registered as event hosts and more than 330 manufacturers and support organizations participated in or sponsored events throughout the month of October.
One of the great benefits of participation in MFG Day is recruitment, which is vital to the survival of many of today's small and medium-sized manufacturers (SMMs). Why is recruitment so important? Because today, nearly 90% of these manufacturers can't find the employees they so desperately need, according to new data from SCORE, a nonprofit resource partner and mentoring service associated with the U.S. Small Business Administration (SBA).
The State of Manufacturing
Nearly 99% of American manufacturing companies are small businesses with the majority employing fewer than 20 employees. These small manufacturers are responsible for nearly 12% of the total U.S. economic output and employ more than 8% of the country's workforce, and their contributions to their respective industries cannot be denied. They produce:
2.8% of paper products
5.1% of computer and electronic products
5.3% of plastic and rubber products
5.6% of electrical equipment, appliances, and components
6.3% of food products
8.6% of machinery
11.5% of beverage and tobacco products
15.2% of wood products
16.4% of fabricated metal products
18.4% of furniture and related products
22.9% of apparel
Despite the combined impact of SMMs contributions to the economy, they continue to struggle to find skilled or qualified employees.
Three Reasons Manufacturers Cannot Find Employees
The most commonly cited reasons SMMs cite for their inability to fill positions are the shifting skill sets due to advancing technologies; misperceptions about manufacturing jobs; and the retirement of baby boomers. Let's take a look at these in more depth.
1. Shifting Skill Sets
The Fourth Industrial Revolution has arrived, as manufacturers meld new technologies such as the Internet of Things (IoT), additive manufacturing, advanced robotics, virtual reality, and artificial intelligence (AI) into their business strategies. While these advancements are exciting, they require people with the knowledge and expertise to program, manage, or operate them, and these skilled individuals may be looking outside the manufacturing industry.
2. Misperceptions About Manufacturing Jobs
Many forms of manufacturing have been around for centuries, and some manufacturers are as old as the United States itself. That leads younger generations to think of it as outdated or "dark, dirty, and dangerous" work involving repetitive tasks requiring little skill. Of course, as shifting skill sets demonstrate, this is no longer the case within many manufacturing industries and is a perception that must be quashed.
3. Retirement of Baby Boomers
By 2025, nearly 25% of the United States population is expected to be 60 years of age or older. With this demographic preparing to exit the workforce and enter retirement, their "tribal knowledge" must be captured and passed on to the next generation; of course, this requires finding employees to first take their place.
How Manufacturing Day Aids in Recruitment
MFG Day tackles all three of the challenges above at once. By inviting students, teachers, businesspeople, politicians, and the media to attend facility tours and participate in activities, it helps dispel long-held beliefs about manufacturing jobs and instead shows that careers in manufacturing offer some of the most exciting and innovative work environments around.
MFG Day already has those in the industry excited for the future. "We need to get kids excited about manufacturing," says Gary Johnson, Vice President of Ace Clearwater Enterprises, headquartered in Torrance, California. "That's really what National Manufacturing Day is all about, to fertilize their curiosity."
Teachers, professors, and career counselors are vital to recruiting the next generation of manufacturers—and that's just why Max Lizarrago, an Industrial Design and Engineering Professor with Mt. San Antonio College in Walnut, California, loves MFG Day. "I get all my students jobs," says Lizarrago. "In order to get them jobs, I need to know what's out there."
Ready to Get Involved in MFG Day?
Think MFG Day can aid in your recruitment initiatives? You can view events here, or register your own event. Your participation may consist of a tour of your manufacturing facility, office, innovation center, or other sites; holding a creative activity at a manufacturing or manufacturing-supporting site (e.g., design office, software company, etc.); attending a school event about manufacturing; or taking part in a manufacturing-related jobs fair, manufacturing-related career day event, or manufacturing product expo.
"Manufacturing businesses drive the U.S. economy," says SCORE CEO Ken Yancey. "They might be factories or bakeries, and they might utilize machine power or hand-make their products, but what they have in common is that the vast majority of manufacturers are small business owners." So, no matter how you decide to participate, you can be proud of the fact that you're helping the industry as a whole!