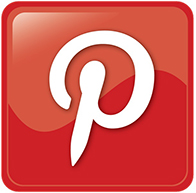 Holy Moly! I can't believe we are nearing the end of our social media for manufacturers blog series! Our earlier blog entries talked about the "classic" platforms people often think about when they hear social media: LinkedIn, Facebook, Twitter, Blogging and YouTube.
Our final two entries discuss the new kids on the block. Part 6 is about Pinterest.
Pinterest is an emerging social networking site that is gaining a lot of steam. Here's a fun fact for you: in January 2012, Pinterest drove more referral traffic than Google+, LinkedIn and Youtube combined.
Pinterest is the new kid on the Social Media scene – an online pin board where users can create and manage theme-based collections of images. Pinterest allows you to "repin" content from other boards onto your own pin board, creating a centralized area for all things related to particular topic. This can help you create an online resource for your targets interested in a particular product or topic.
Here are some tips to help you get familiar with Pinterest:
Create Pin Boards that Categorize the Offerings of your Brand
- You can make as many boards as you want, so get creative! Create boards that make sense for your company. The images will help you convey your products and services. Remember, don't pin personal hobbies onto your corporate brand page.
Drive Website Traffic - Include links back to your website and landing pages in your pins. This will drive traffic back to your site and create valuable inbound links.
Don't Focus on Self-Promotion - Keep your profile community-based by sharing images and videos from other user's boards. Repinning other content that suits your community will help strengthen your reach. No one wants to share an annoying ad.
Be Useful - Offer useful information that is more likely to be shared, like leadership ideas, instructional videos, business book recommendations, blog post links or infographics.
Share the Love - Post your pins and repins with your other social media channels, like Facebook and Twitter. This brings your Social Media full circle.
There is only one more blog entry to go in our series, so make sure you're subscribed to our blog to read it! All you have to do is enter your email address and click 'subscribe' where it says Subscribe by Email on the upper-right-hand portion of your screen.