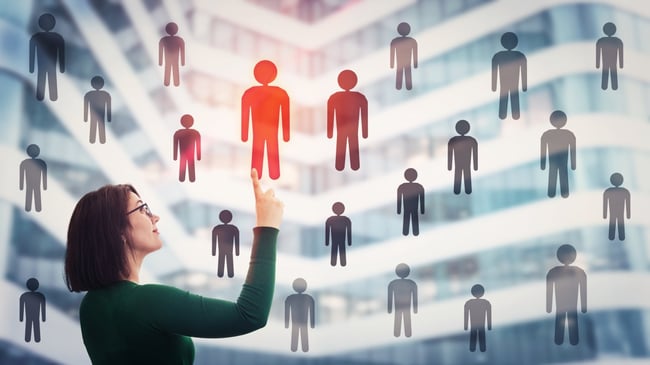 As the U.S currently enjoys the most manufacturing job growth in the last 30 years, it's more important than ever to identify the right candidates for your manufacturing jobs. Attracting and retaining the top talent for your manufacturing company is essential for your short- and long-term success!
For many small and medium-sized manufacturers who either don't have the time to focus on employee recruitment or don't have the proper resources to find the most effective talent efficiently, expert recruitment services can provide the necessary guidance. Learn more about the role recruitment services can play for streamlining employment processes and refining the talent you bring into your organization.
Quick Links:
Why is Effective Recruitment Essential for Manufacturing Businesses?
Effective employee recruitment positions your manufacturing organization for success. New hires support your manufacturing company in the present and help move your operations forward into the years ahead. However, 73% of candidates are passive job seekers - which means your company has to put a lot more effort into finding and attracting candidates. This can be incredibly taxing on your hiring process, as only about a quarter of applicants are actively seeking employment. Optimizing recruitment efforts for your manufacturing business with recruitment services can help lessen this burden.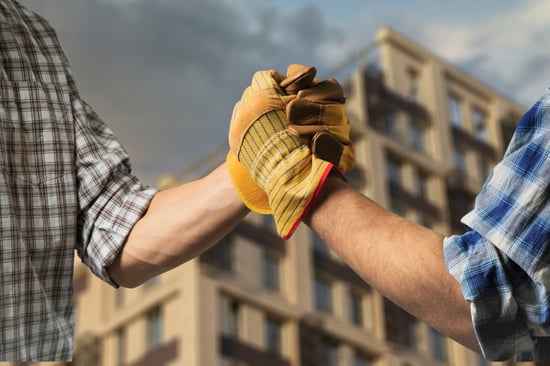 Common Recruitment Challenges Manufacturing Businesses Face
While finding the right talent is essential to a successful manufacturing business, there are some obstacles that can hinder the process.
Fear that Robotics & Automation are Eliminating Job Opportunities
Historically, Americans have held on to a lingering fear that new technology will mean fewer jobs. The reality is that new technologies often create different opportunities and that human discernment is still necessary. Advanced automation and robotics can, in fact, achieve a positive impact on productivity, employee engagement, and customer value. The utilization of automation and robotics should be central to modernizing the manufacturing industry's public image. However, there are still swaths of the population who feel uncertain about technology's rapid advancement in the workplace.
Public Perception is Negative
Negative perceptions surrounding manufacturing careers may reduce the applicant pool. In a Deloitte survey, nearly half of respondents cited "negative perceptions towards the manufacturing industry" as a cause for projected job vacancies.
However, modern manufacturing has experienced an evolution. With new technologies and state-of-the-art equipment, manufacturing jobs are no longer dull, dirty, or dangerous—they are rewarding, high-paying, and offer opportunities for teamwork and chances to be creative and to make a difference. A manufacturing career also offers plenty of opportunities for women - from working the production line to running their own companies. And, although women currently fill only 33% of manufacturing industry jobs, that number is set to grow as women continue to excel in STEM fields. Plus, research shows that gender diversity benefits a manufacturing organization through improved ability to innovate, higher return on equity, and increased profitability.
Recruitment During a Pandemic has its Own Challenges
While manufacturing businesses are still adapting to the countless internal and external changes to operations due to COVID-19, so too are the pool of potential candidates. The pandemic has forced companies to find new ways to work so they can meet demand and stay in business, all while facing unprecedented HR challenges and trying to keep their staff safe. Candidates might have pandemic-related questions during the hiring process to gain an understanding of your organization's response. By preparing for these types of questions ahead of time, your organization will demonstrate the level of consideration you have for your employees and their safety during a global pandemic.
3 Ways Outsourced Recruitment Services Can Help You Overcome These Challenges
Many small and medium-sized manufacturers don't have the staff or bandwidth to focus on the recruitment process. Others may have the designated resources but have trouble recruiting employees with the right talent and experience. In either case, outsourced recruitment services can be an effective solution. Recruitment service solutions, personalized to suit your organization's needs, can resolve a variety of recruitment challenges that your manufacturing business might otherwise face alone.
A Faster Hiring Process
Using a recruitment partner can shorten the time it takes to fill your open positions. They work with a vast talent pool, have a network of connections to leverage, and access to expensive systems that can locate people with those hard-to-find skills your manufacturing business is looking for. This means that the only people that recruitment partners submit for your review are ones that fit your criteria.
Specialist Recruitment Knowledge
As your manufacturing company evolves and expands, your in-house recruitment team - if you have one - may need to conduct complex interviews for positions with which they are not necessarily familiar. A recruitment partner has staff that specializes in recruiting for specific sectors or verticals. A recruitment process outsourcing group often has better knowledge of technical roles and the skills needed for them and can spot transferable skills that others might overlook.
An Overall More Cost-Effective Experience
Utilizing an external recruitment partner can streamline your manufacturing organization's overall hiring process in numerous ways. For example, posting single one-off jobs with advertising agencies can be expensive and divert your company's resources away from other matters. However, recruitment partners have allocations on all of the top job boards, so you can ensure that your manufacturing company's job advert is in the correct place. Other short-term costs that can be saved when utilizing a recruitment partner include allowing existing employees to perform other duties, minimizing the cost of overtime or temporary contract workers, and reducing the risk of hiring an unqualified candidate.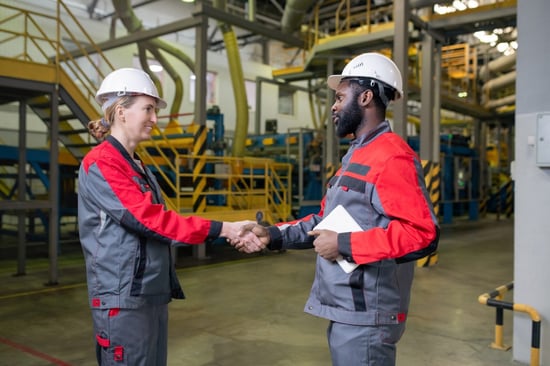 3 Considerations to Make When Selecting Recruitment Services
As with anything that significantly impacts your manufacturing business, there are a variety of considerations to make when selecting an external recruitment partner to work with. Be sure to follow these fundamental steps to make the most of your relationship with this outside service provider:
Define Your Hiring Needs
The first step in choosing the best recruitment partner is to clearly define your hiring needs. Do you need help hiring many, a few, or just one employee? What kind of positions are you looking to fill? Permanent or temporary? Entry-level or executive-level? Do you need an employee with niche skills or a jack of all trades? Defining your hiring needs and specifying all of the details about the position(s) you are looking to fill is a necessary prerequisite for choosing the right recruitment partner.
Choose the Right Type of Recruitment Partner
The next consideration to make when selecting the right recruitment partner for your manufacturing organization is to choose the appropriate type. This will help you narrow down a pool of possible recruitment partners to consider. For example, if you need to hire temporary staff, your best choice is a staffing recruitment partner; if you need to hire high-level executives, you should look for executive recruitment partners; etc. For everything else, your best choice will probably be a general, outsourced recruiting group. Just make sure to look for general recruitment partners that specialize in manufacturing! This will also help narrow down your selection in terms of what your manufacturing business can budget for.
Verify Their Expertise
One of the most critical steps in choosing your perfect recruitment partner is to verify their results and expertise. Pay special attention to their guarantee period and terms, search for and study their client list, and look for their clients' and hired candidates' testimonials. Check if they have a positive social media presence. Make sure they are members of relevant professional associations. You can also check their status on recruitment partner top lists and review sites from different sources. These factors transform your search from surface-level considerations to a deeper understanding of the quality of the recruitment partner, their values, and the results they could deliver to your manufacturing business.
Find the Right Talent With CMTC's Recruitment Services
As California's trusted advisor for manufacturing companies, CMTC offers recruitment services to help manufacturing companies find and hire top talent effectively and efficiently. CMTC customizes candidate searches to meet your company's unique needs and candidate preferences. Our method incorporates a defined approach that results in consistency, operational excellence, and legal compliance.
Each candidate participates in a rigorous vetting process, designed to ensure that they meet or exceed position requirements. CMTC maps candidate skill sets with positions and uses proven methodologies for best-in-class talent acquisition, placement, and high client satisfaction for each project.
For more information, contact us today to schedule a complimentary consultation!
About the Author
Gregg Profozich
Gregg Profozich is a manufacturing, operations and technology executive who believes that manufacturing is the key creator of wealth in the economy and that a strong manufacturing sector is critical to our nation's prosperity and security now, and for future generations. Across his 20-year plus career in manufacturing, operations and technology consulting, Mr. Profozich helped manufacturing companies from the Fortune 500 to the small, independents significantly improve their productivity and competitiveness.